This board needs a new thread.
-  I caught 5 trout yesterday....let them all go.  I am nice to nature.
-  I also went to the "Gem and Mineral Show" ....yesterday.  I was just looking for these oval silver beads I use in my bolo ties....I BOUGHT ABOUT $80 MORE STUFF.
I got more "Faux Turqoise" (which is dyed "Howlite") but I also got some Howlite in UNUSUAL colors....like pink, yellow, and kinda light green.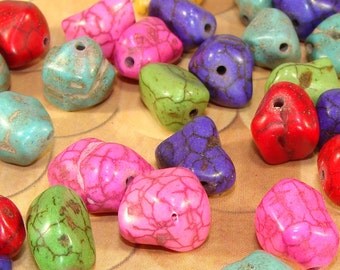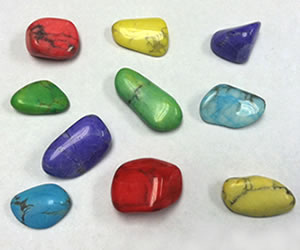 Ooooh....there's purple and dark blue?
I already have some red, green, and white (it's natural color).
I feel white Howlite is very under-rated.
I got some Swavoroski crystal beads too.